Engineered Melt Pressure Transducers,
Transmitters and Extruder Rupture Disks​
Melt Pressure Indicators & Melt Pressure Controllers
Melt pressure indicators and controllers come in 1/8 DIN or 1/4 DIN sizes and are ideally suited for melt pressure transducer and transmitters applications.
Designed for simple programming (one-page manuals) and simple installation (color-coded wire sensor terminals), they feature large 4-digit LED displays that are easy to read from a distance.

Melt Pressure Gauges
Melt pressure gauges provide a simple and economical way to monitor your extrusion, injection, or blow mold operations.

We provide reliable mechanical melt pressure gauges, as well as digital melt pressure gauges for applications where alarm functions and higher accuracy are required.​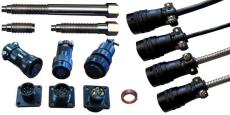 Melt Pressure Transducer & Transmitter Accessories
MPI Melt Pressure's melt pressure transducer and melt pressure transmitter accessories are designed to make installation and connection to instrumentation easier.
Contact us for our experience, competitive pricing,and ability to find the right heating, sensing, hydraulic and controls solution.
Food
Packaging
Universities
Heavy Equipment
Locomotive
Aerospace
ALWAYS ADDING
Keep an eye open we are always adding new products. If your a Vendor give me a call to add to my Website.
​